3 mars 2021
Customer testimonial video teaser: implementation and operation of the Sage Geode WMS at Mersen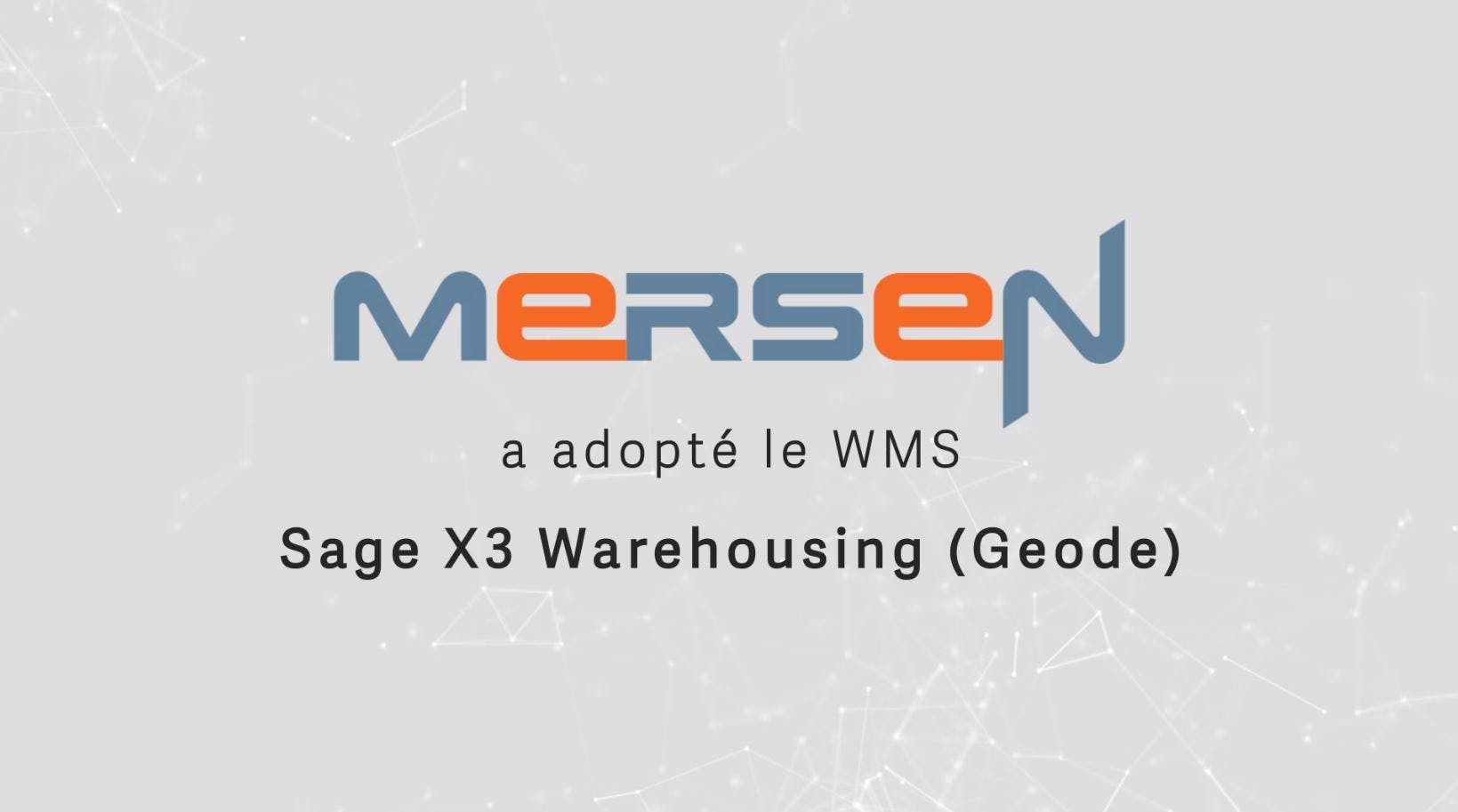 While waiting for the full video testimony produced in partnership with Sage, we are taking you to Mersen, a world expert in electrical specialties and advanced materials, to illustrate in a few images the successful implementation of our WMS Sage Geode / Sage X3 Warehousing.
For any information request, do not hesitate to contact our Geode specialists Laure BERGER and Muriel VERSINI.
Full testimonial video to follow soon on our networks!